Come celebrate Cinco de Mayo at the CIMC with Latin fusion band Jarabe Mexicano!
When
Friday, May 6th
Where
CIMC
213 S San Francisco St. Flagstaff, AZ
Start Time
7pm Doors open at 6:30
Price
$12 in advance
$15 at the door
Children always free
About The Artist
Close Video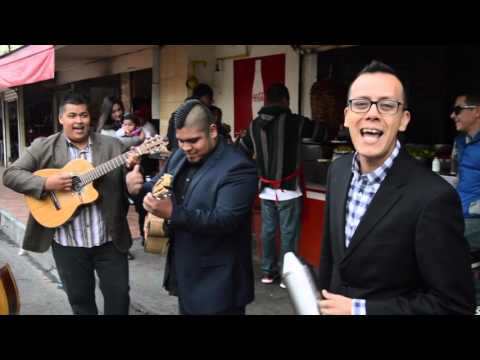 Formed in 2015 by students of San Diego State University's School of Music and Dance, Jarabe Mexicano features the talents of ensemble leader Mario Eguía on requinto, lead vocalist and guira player Gustavo Alcoser, Alex Tapia on percussion, Kevin Lomes on vihuela, and bassist Oskar Beckmann. Incorporating the diversity of their musical training, Jarabe Mexicano's repertoire spans from more traditional Boleros, Huapangos, Sones, and Rancheras to contemporary Cumbias, Reggae, Doo Wop, and American Standards. Their dedication to the performance of such contrasting styles is a testament to their experience living in a border region with a prolific history of cross-cultural exchange. Jarabe Mexicano encapsulates the dynamic energy and festive nostalgia of their syncretic heritage and their musical fusion has proven to appeal to children and adults of all ages.